Discover more from Learning by Proxy with Vivek Srinivasan
For those who are curious about the things happening around the world. Living at the Intersection of Politics, Business, Technology and Economics.
Its more expensive now...
Not really!
We tend to often assume that things are a lot more expensive now than they used to be and our parents/grandparents would have us completely convinced of the same.
I saw the chart below a few weeks back.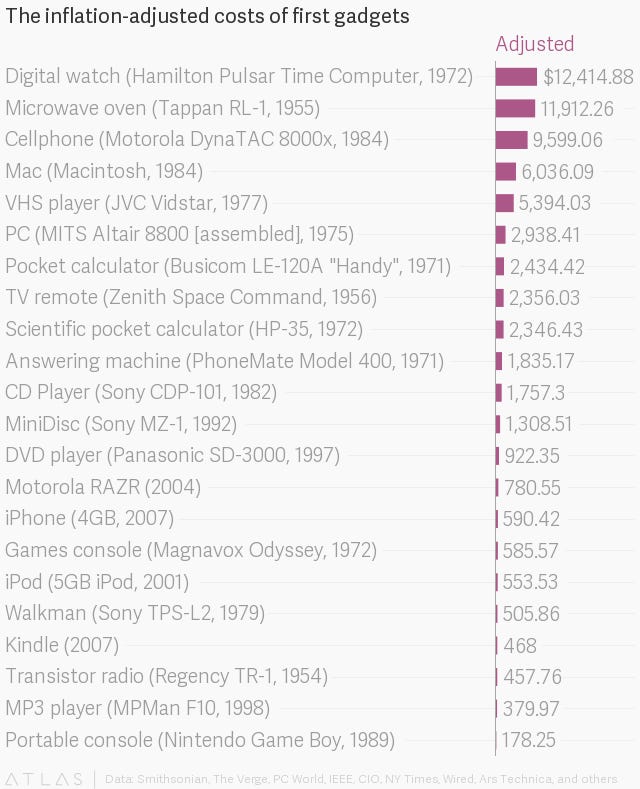 To think that the first digital watch would be $12,000 dollars today. People lost their shit when Apple launched the Apple Watch gold edition which was similarly priced. Some of the most recent products are actually a fraction of the cost.
There is another side to this story. A product launched today can confidently expect a global distribution chain to be available at its service. This was not true even 30 years back. To scale a product across a country would take months IF you had all the cash at your disposal.
Puts the iPhone X launch price of USD 1,000 in perspective does it not.