Discover more from Learning by Proxy with Vivek Srinivasan
For those who are curious about the things happening around the world. Living at the Intersection of Politics, Business, Technology and Economics.
Costs we incur without knowing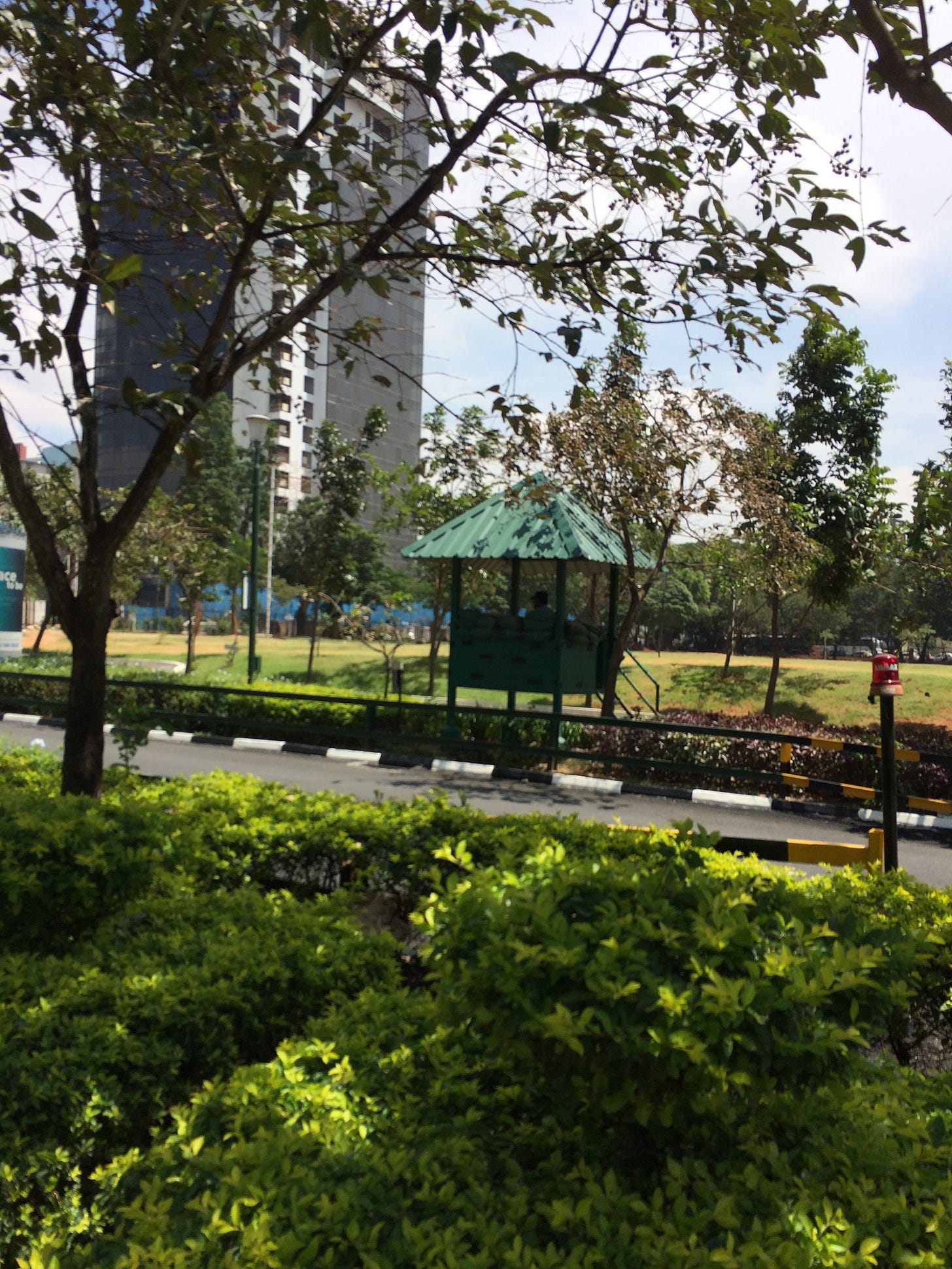 This is an image I took today morning at ITPL, Whitefield. This security guard was protected by sand bags and all.
I have had the privilege of going to the 'Madras Sappers' campus in Bangalore which is a military establishment and there is no sentinel in place there once you pass the gate.
Truth be told, if terrorists were to storm the campus, he would shit his pants and run away.
I went into a mall in Bangalore once with a 'Gas Cylinder' in my boot; I was in the midst of shifting houses. They let me in! Honestly, there is no real security
Brings me to the cost of security. How much of time, energy and money are we wasting as a nation, in creating the illusion of security? There has to be a better way...